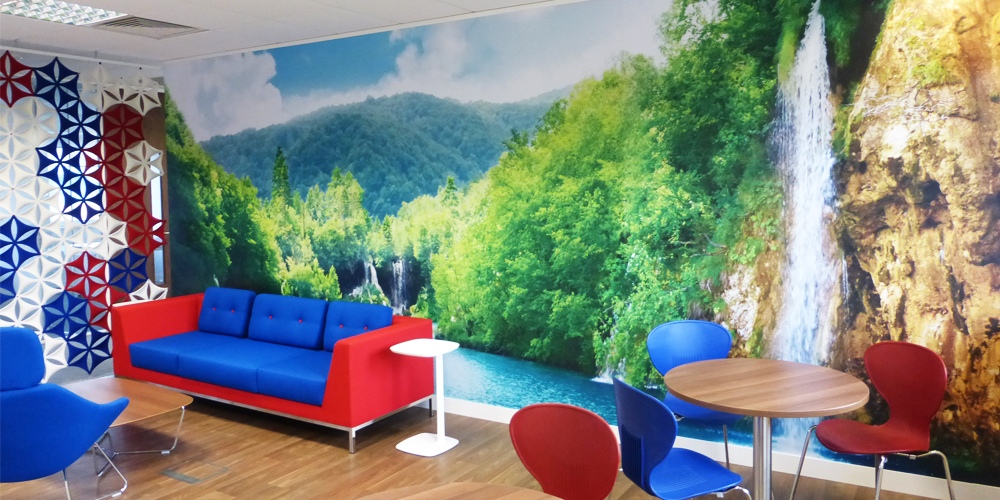 Waterfall wall mural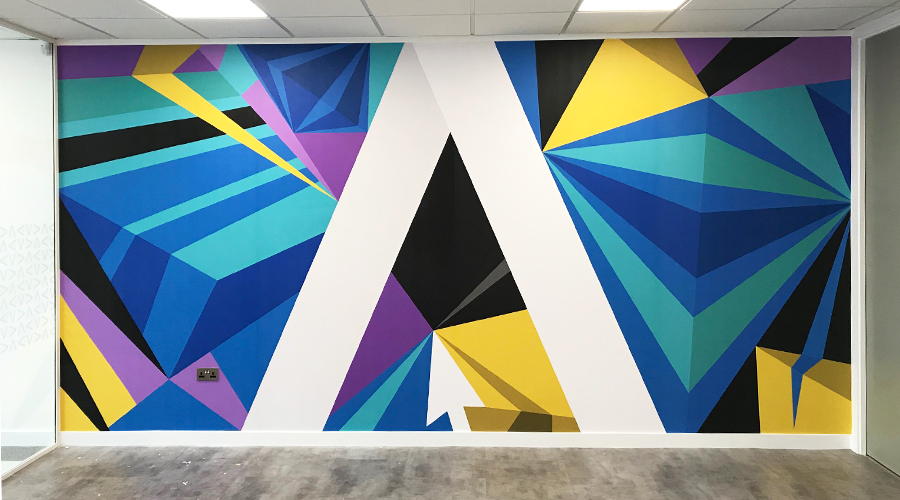 Ascensor Wall Mural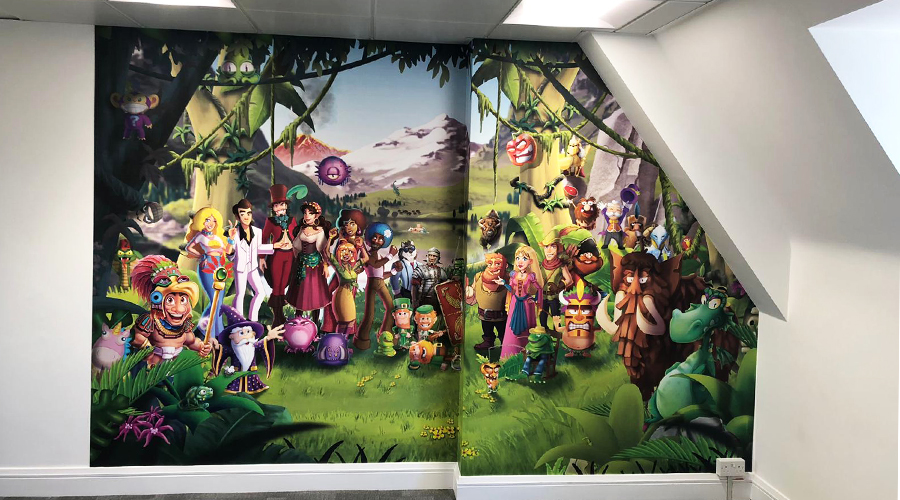 Illustrated Wall Mural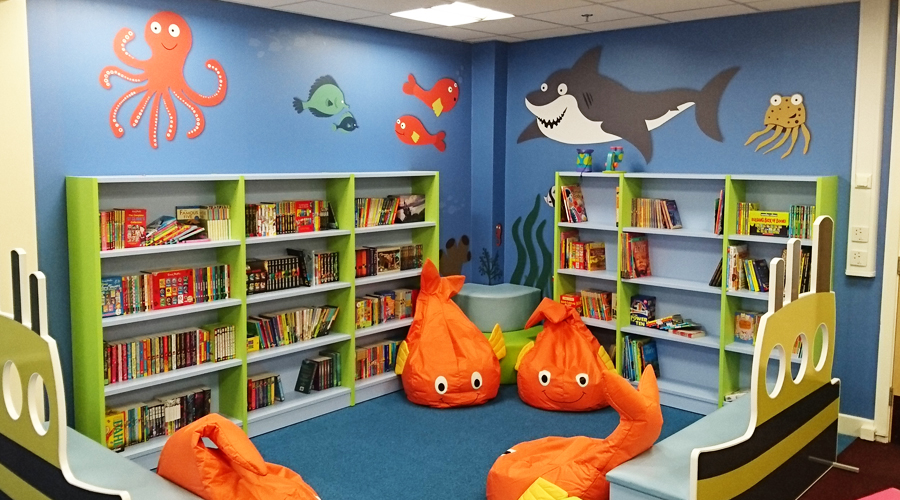 Illustrated sea wall mural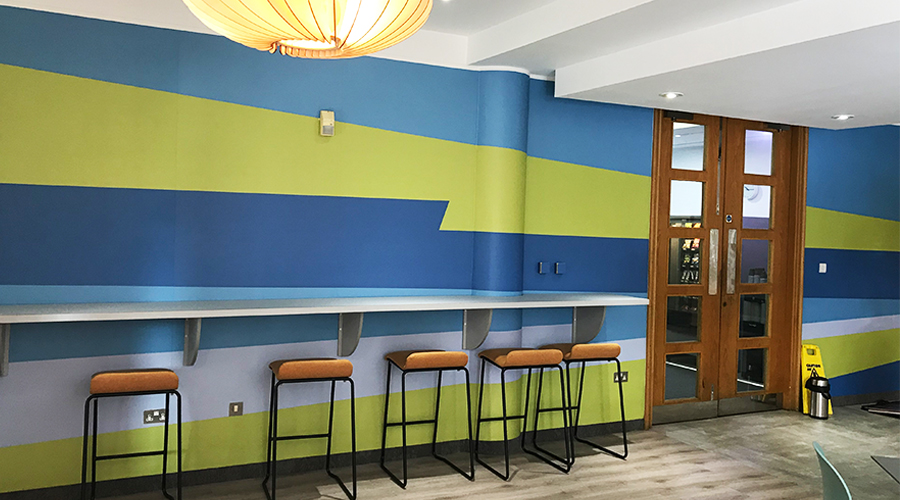 Horizontal Stripe Wall Mural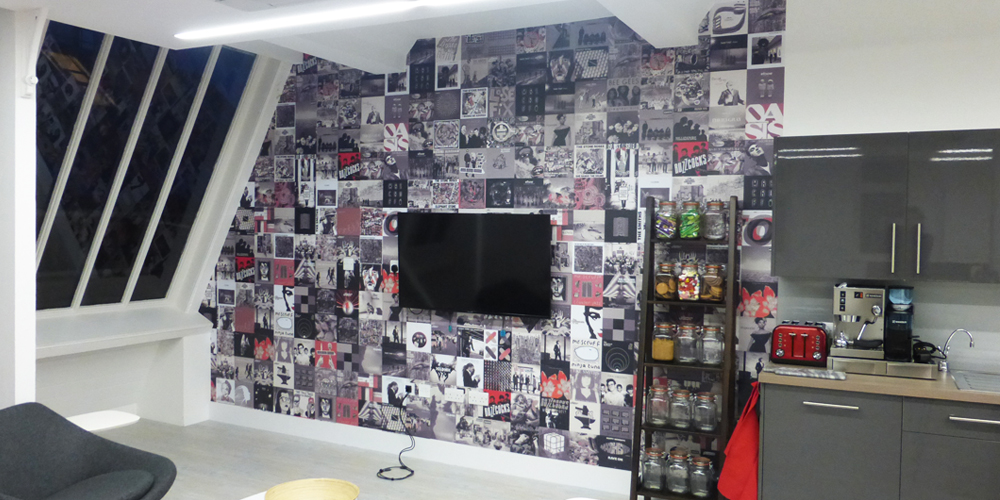 Manchester montage wall mural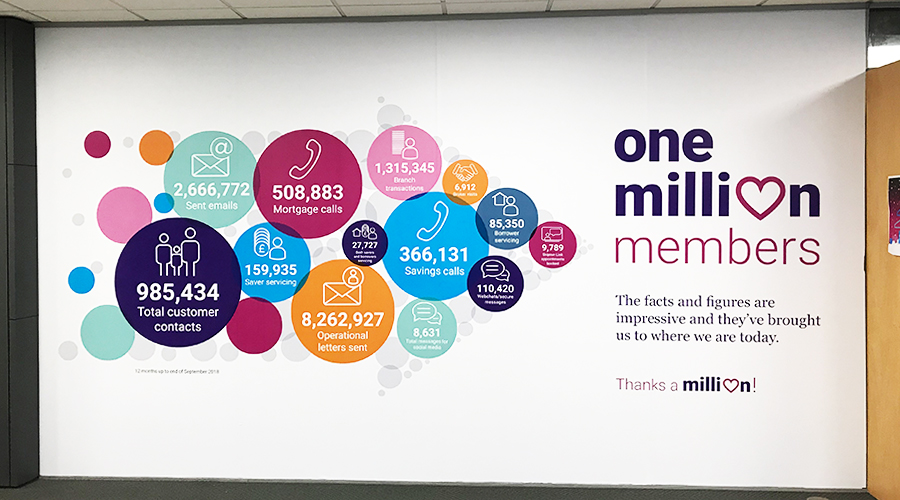 Infographic Wall Mural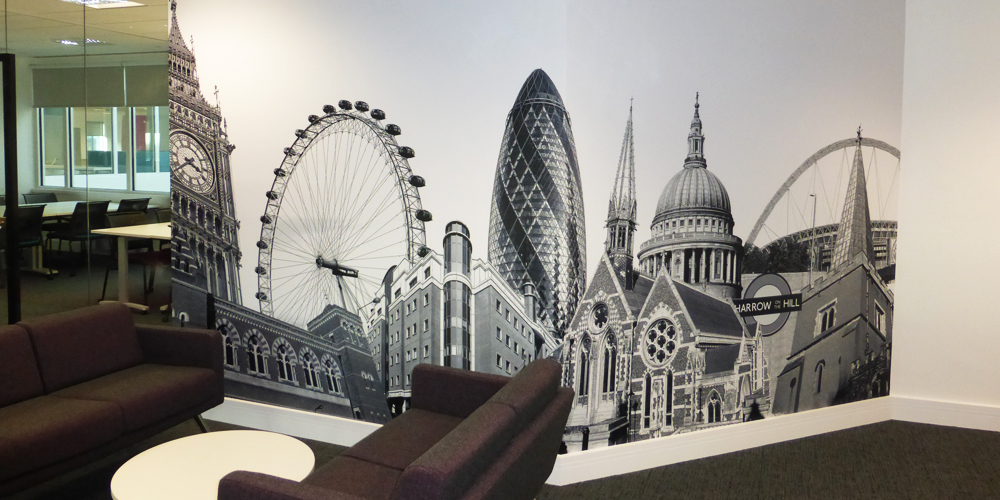 London montage wall mural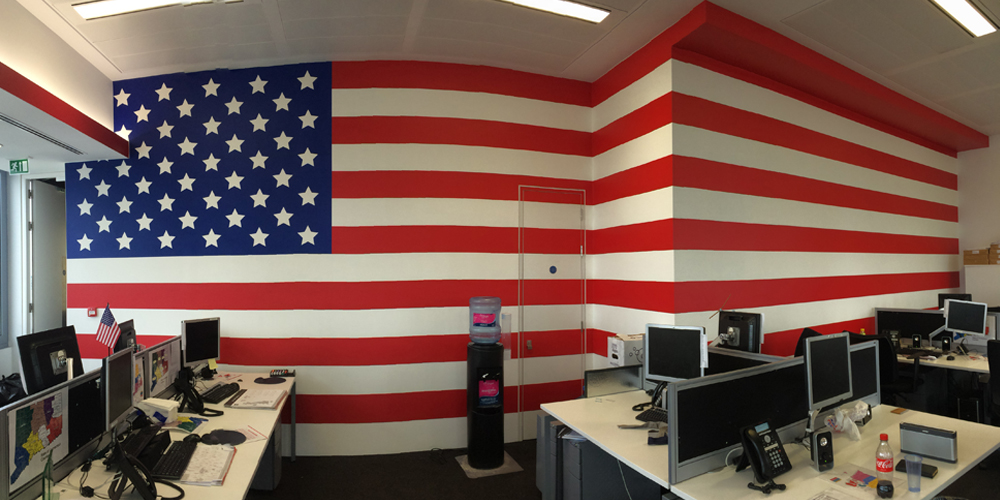 USA Flag Wall Mural
USA Wall Mural Map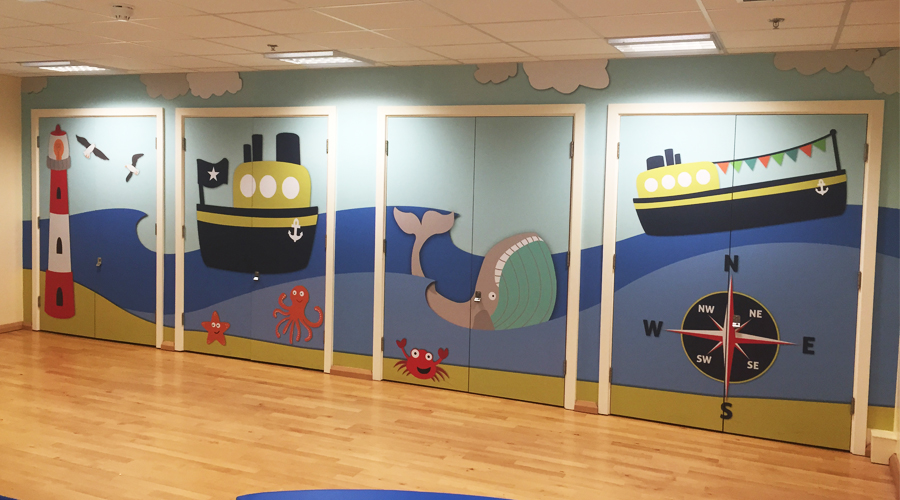 Cupboard Illustrated Wall Mural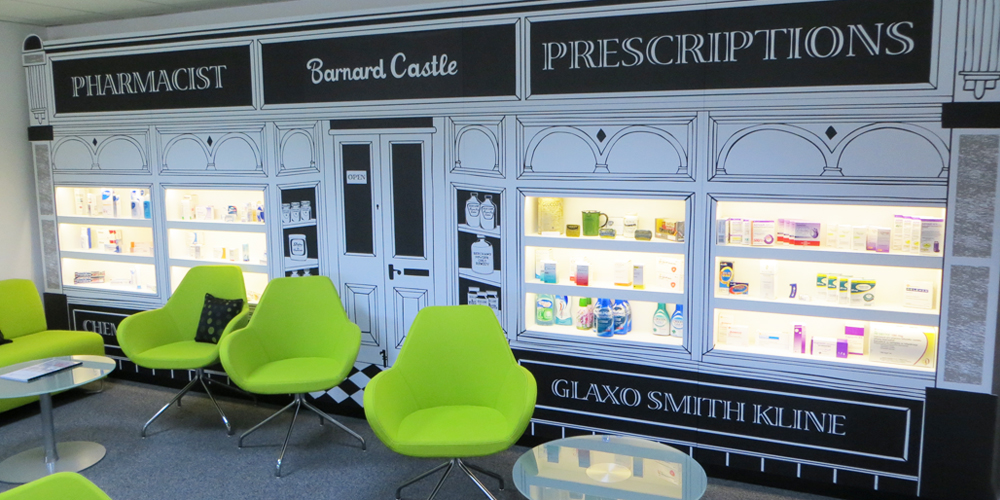 Chemist wall mural with recessed shelves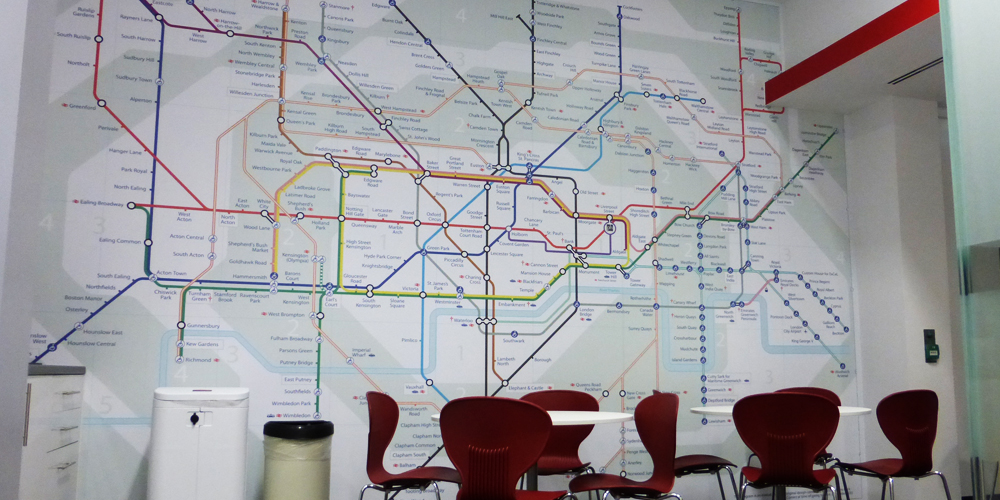 London underground map wall mural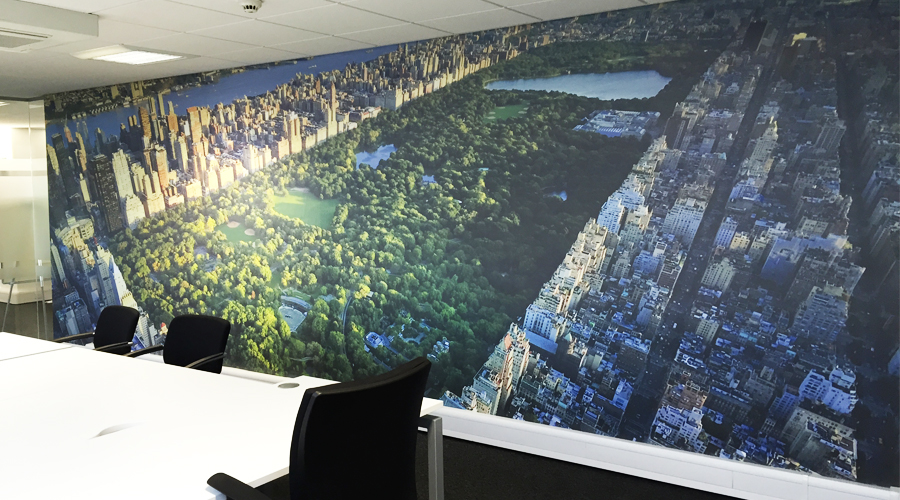 Central Park Wall Mural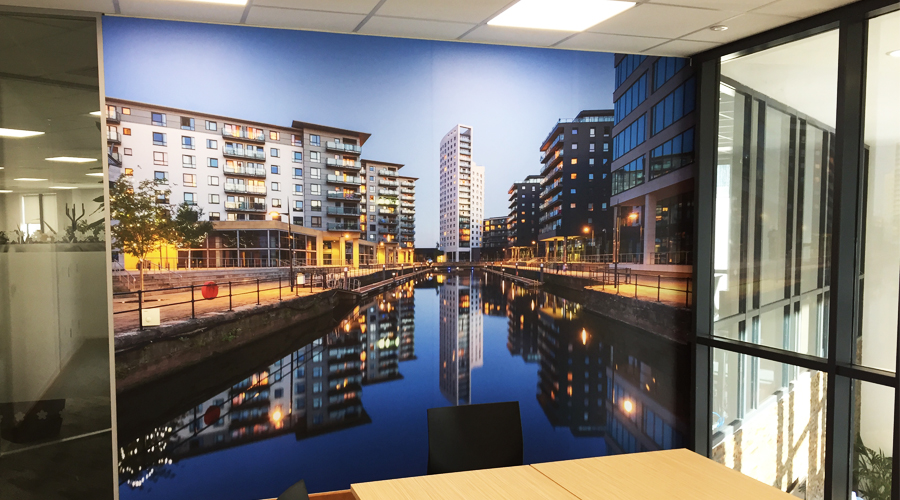 Leeds Bradford photographic wall mural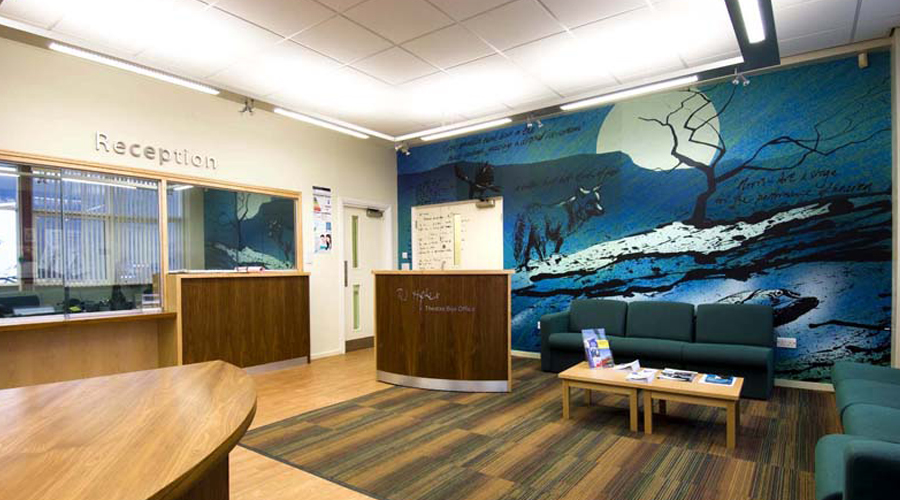 School reception wall mural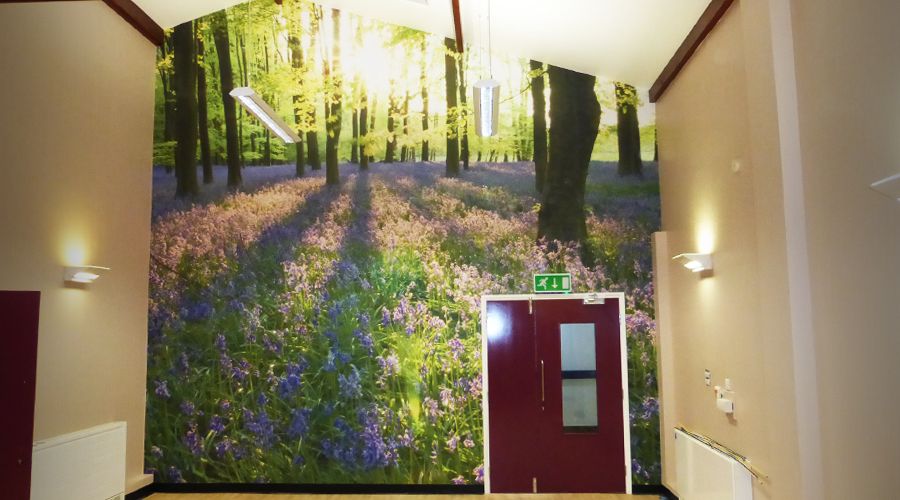 Hospital wall mural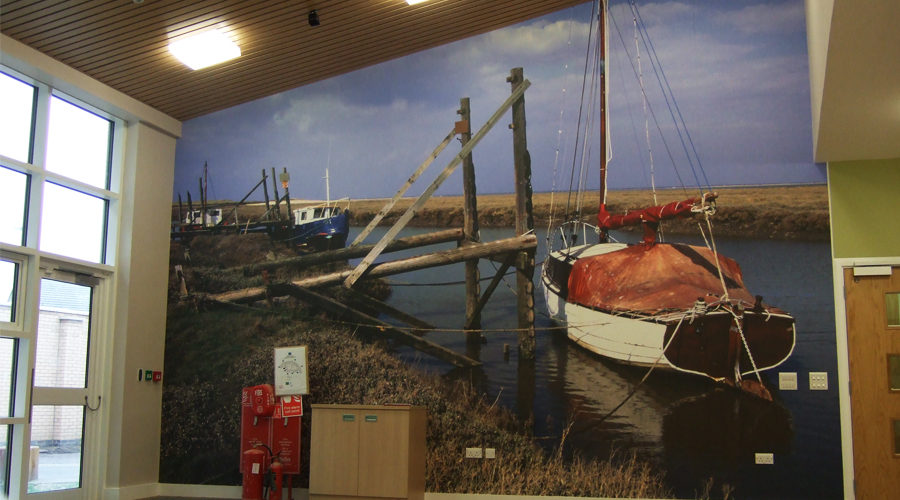 Bespoke hospital wall paper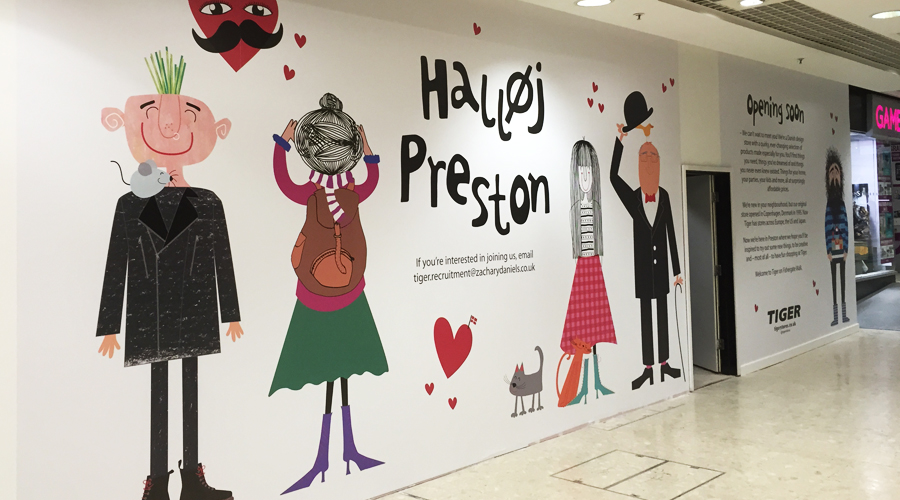 Wall print over hoarding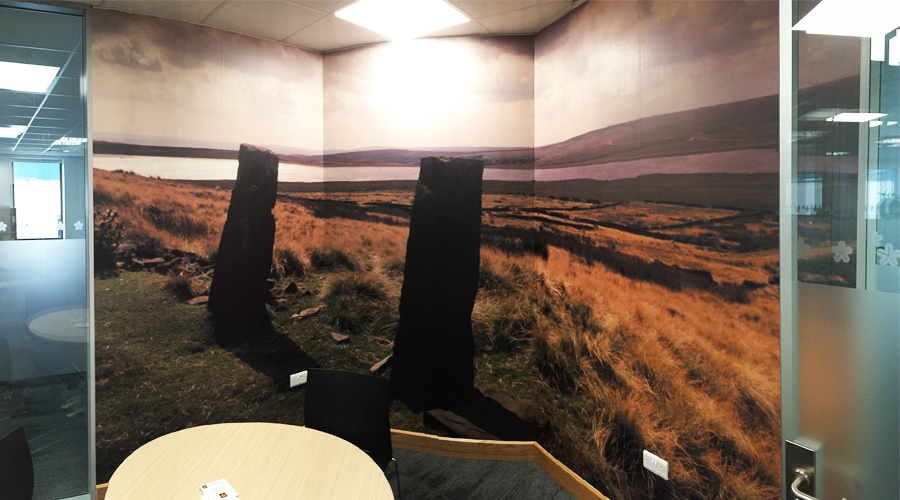 Curved wall mural - Ilkley standing stones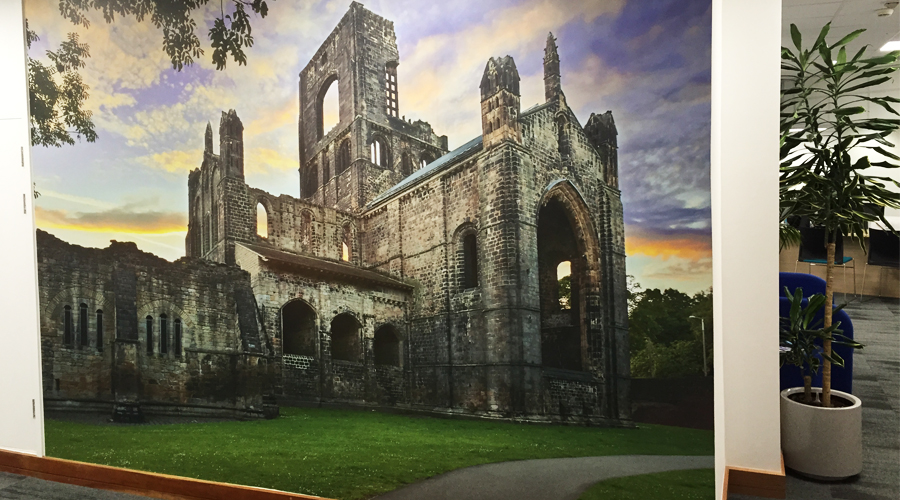 Cathedral wall mural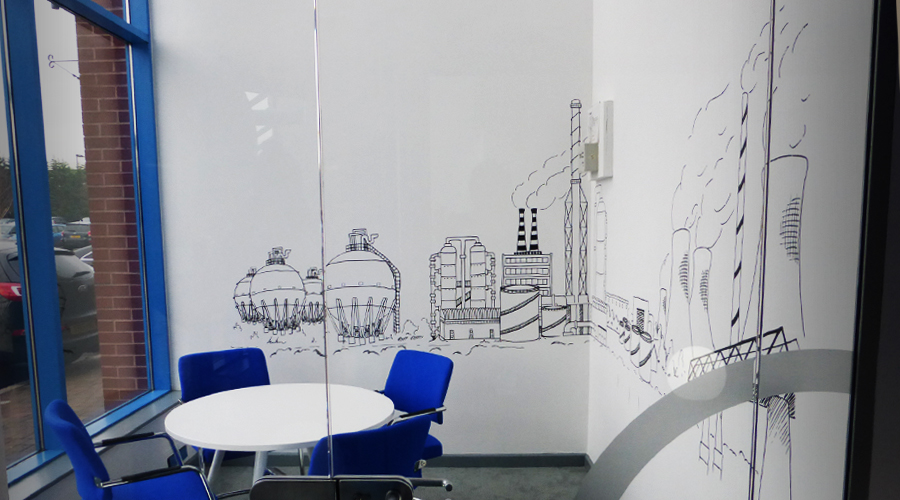 Custom Wall graphics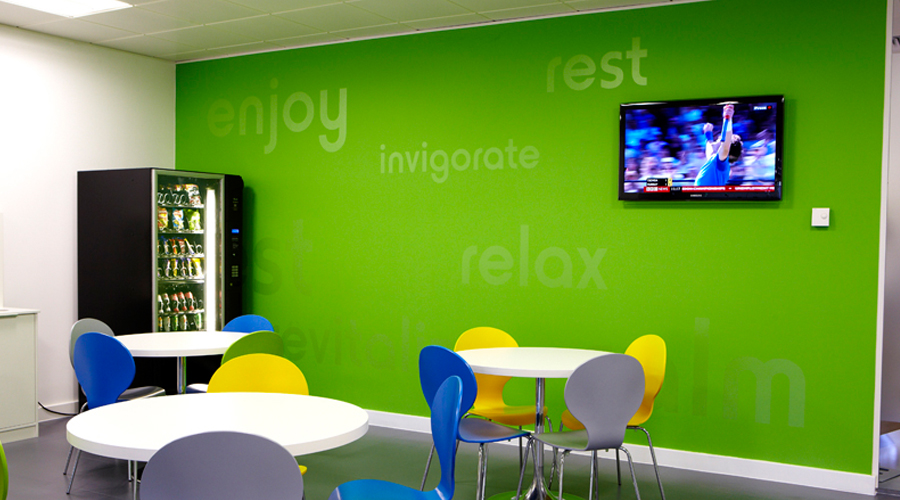 Cafeteria wall graphics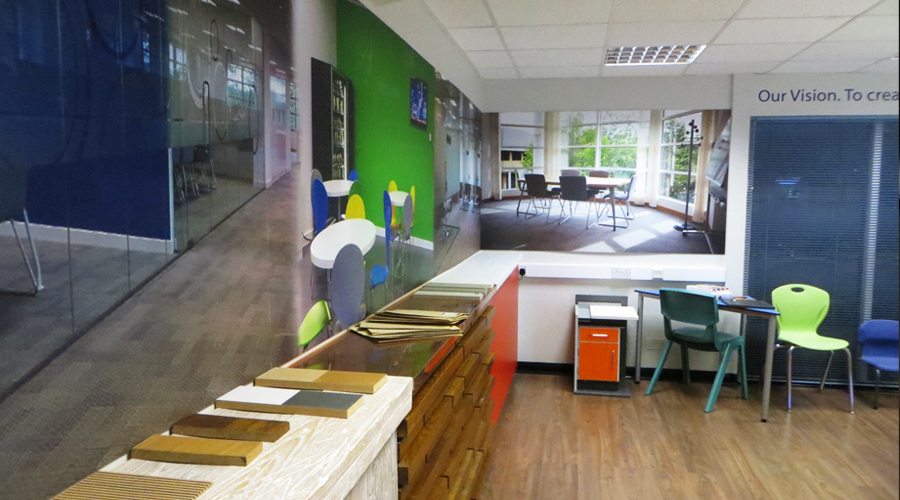 Showroom wall mural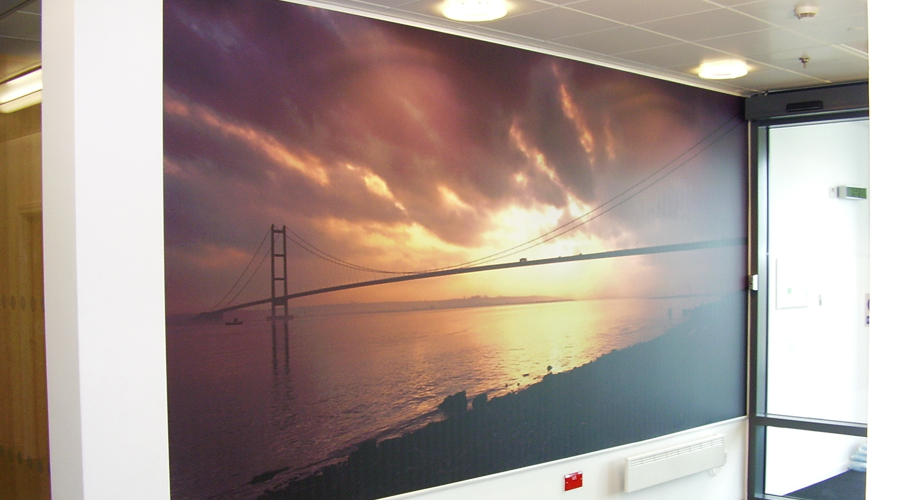 Sunset wall mural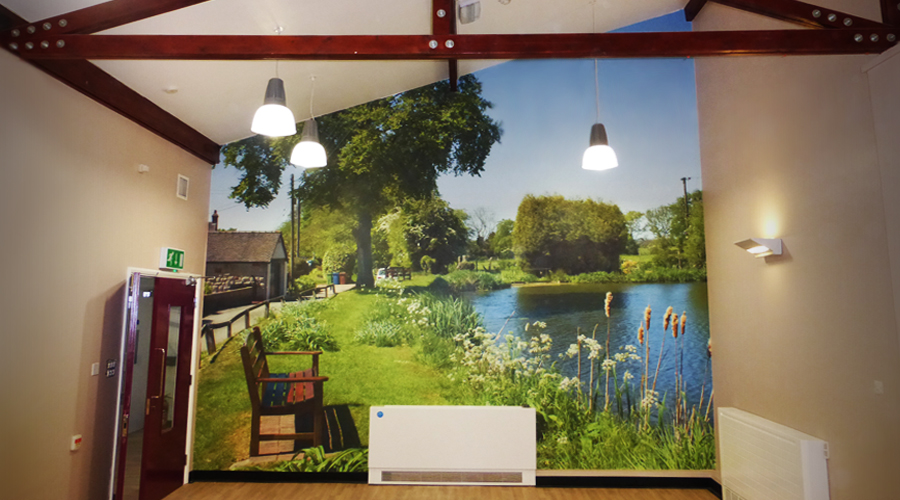 Large wall mural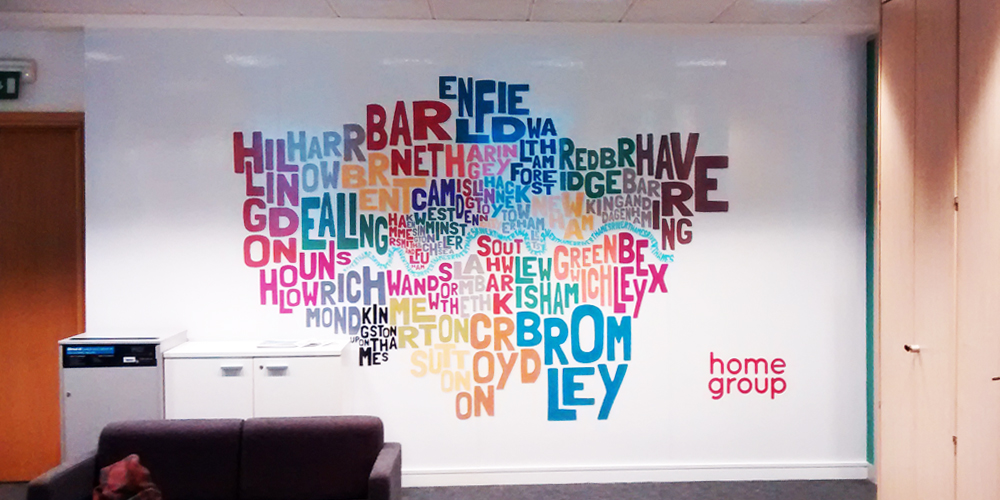 Wall mural with dry wipe whiteboard surface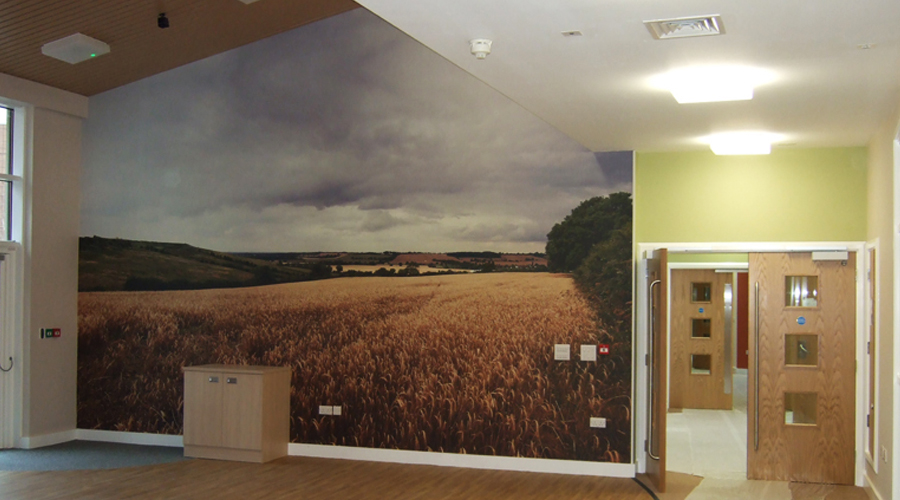 Large photographic wall mural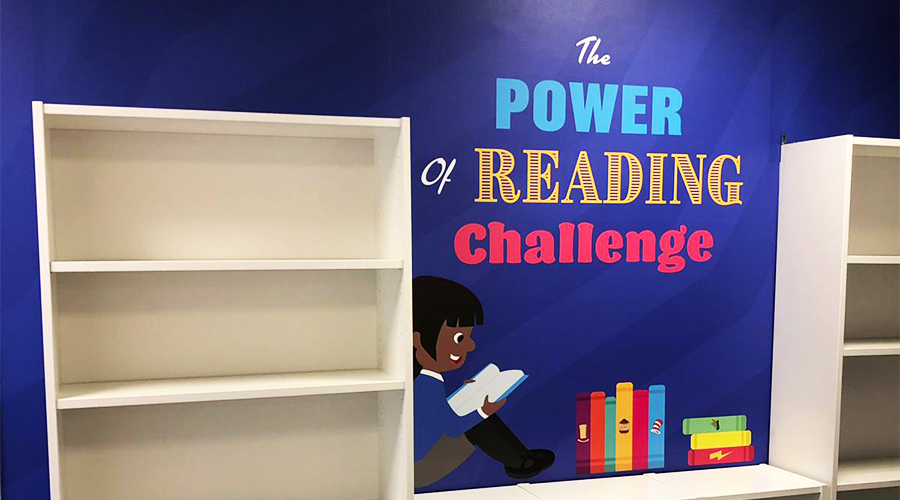 School Library Wall Mural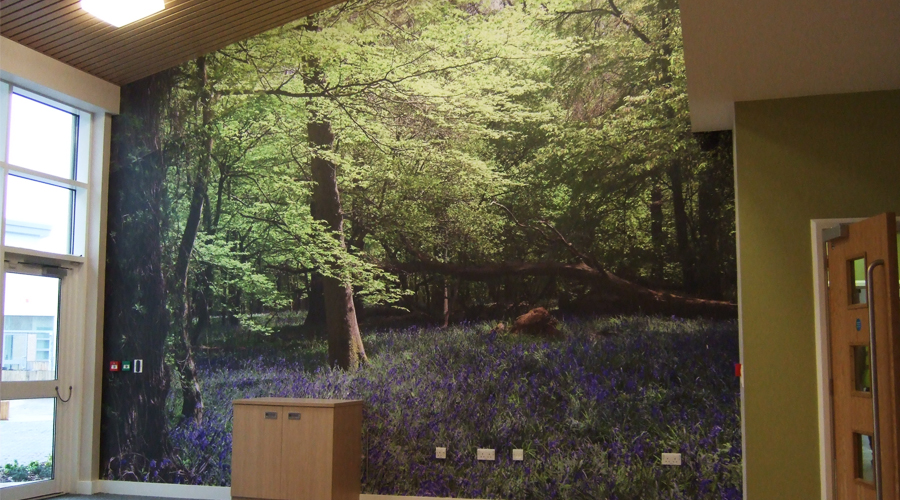 Custom printed wall paper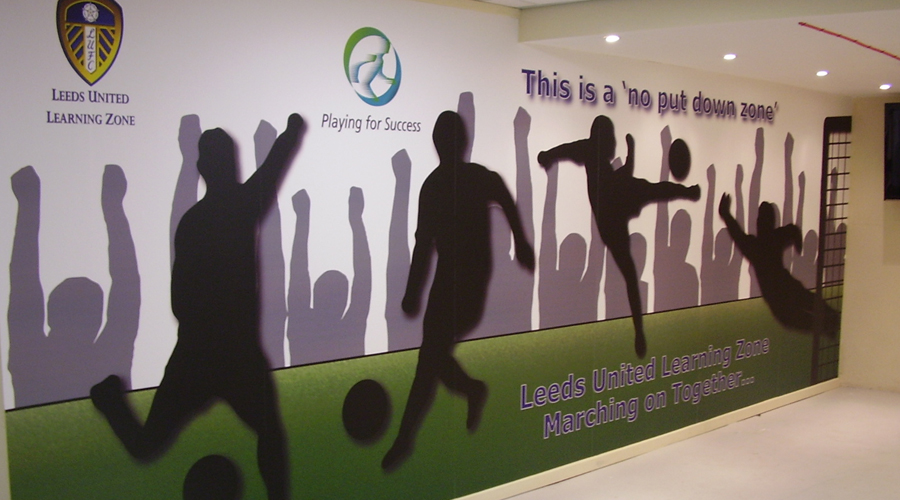 Leeds United Wall Mural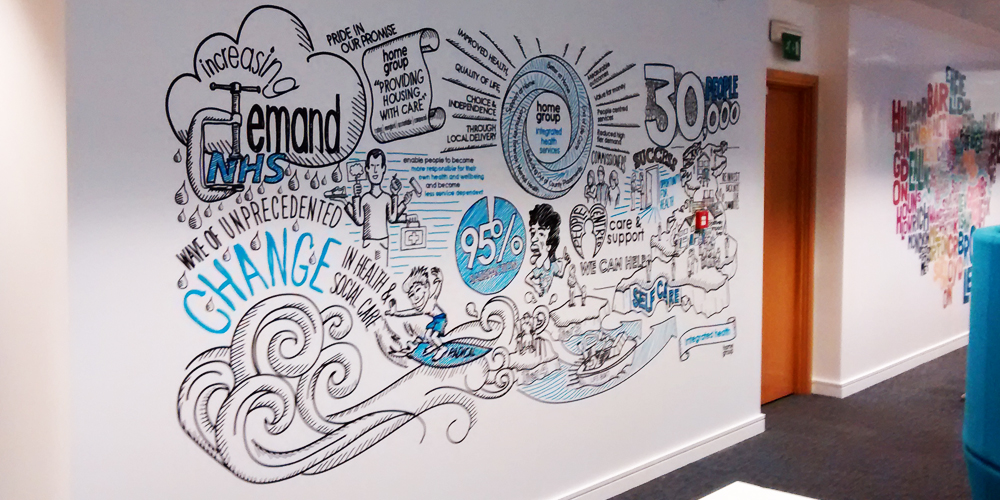 Custom printed wall mural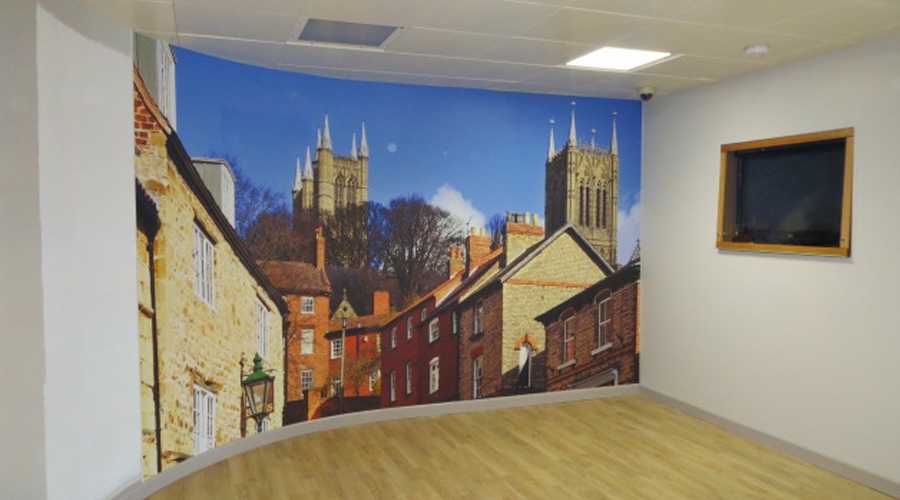 Curved wall paper print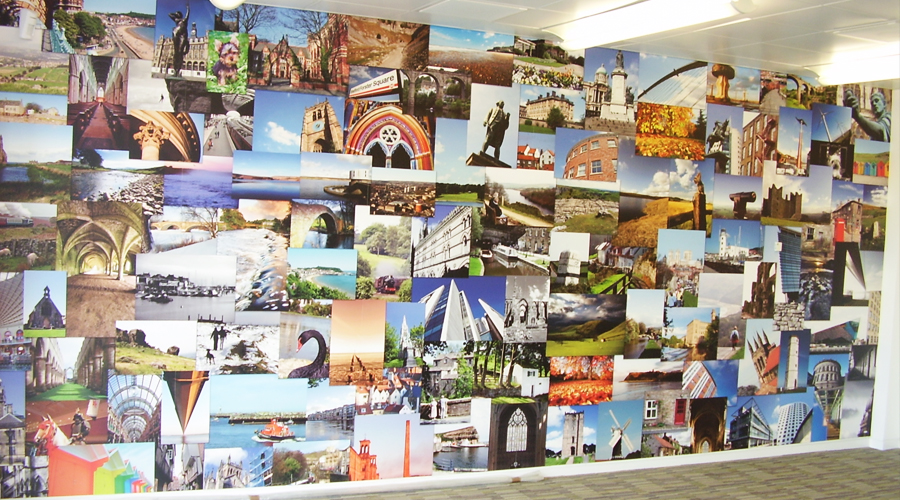 Yorkshire photos montage wall mural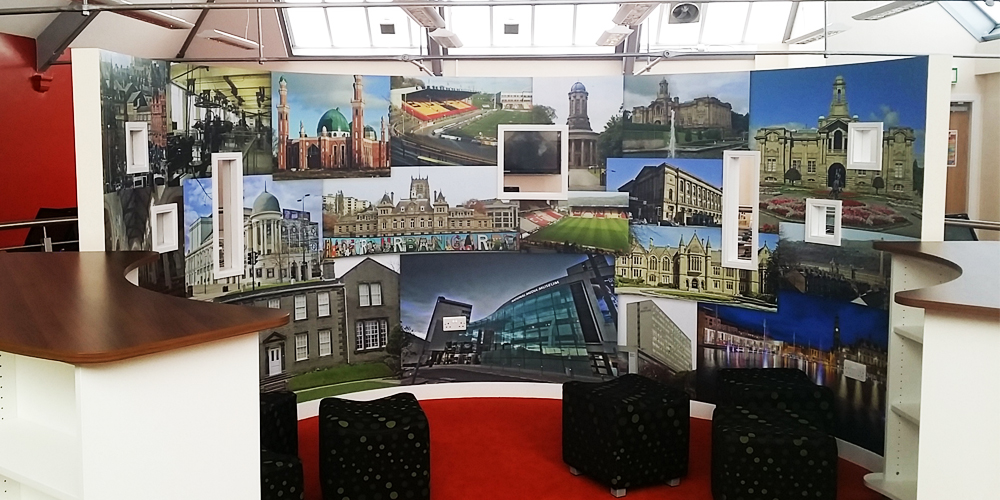 Curved Bradford wall mural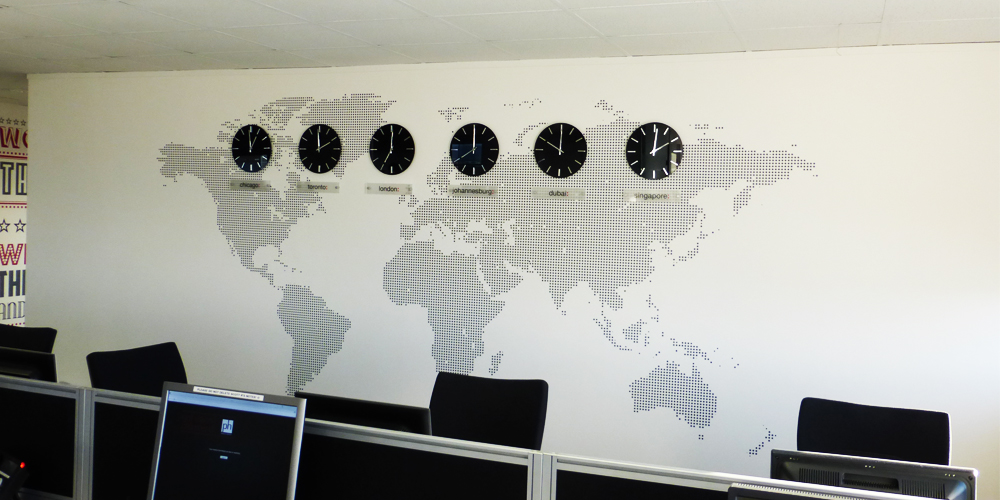 Office wall map with clocks and acrylic plaque time zones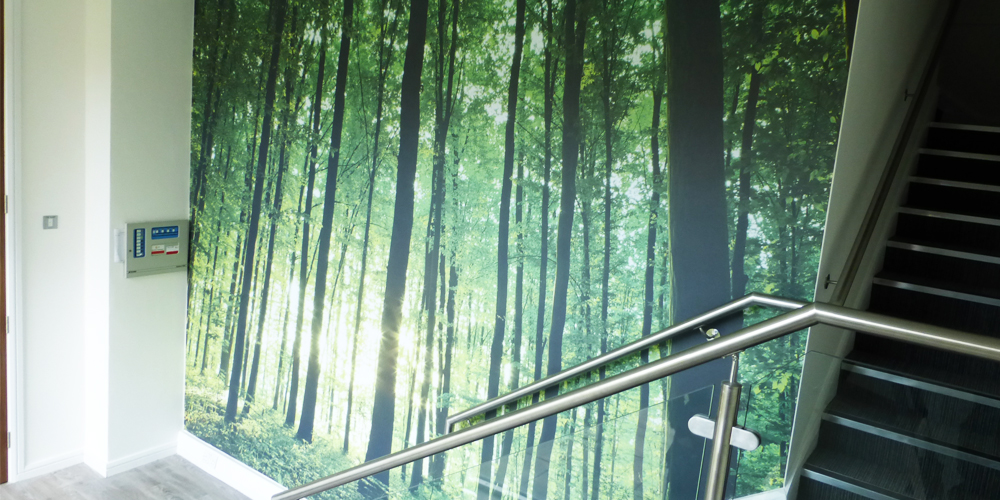 Photographic wall mural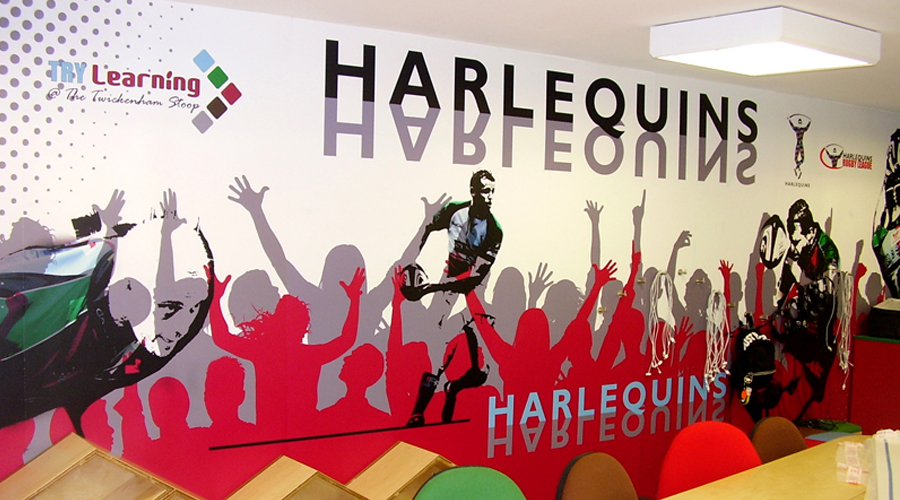 Harlequins wall mural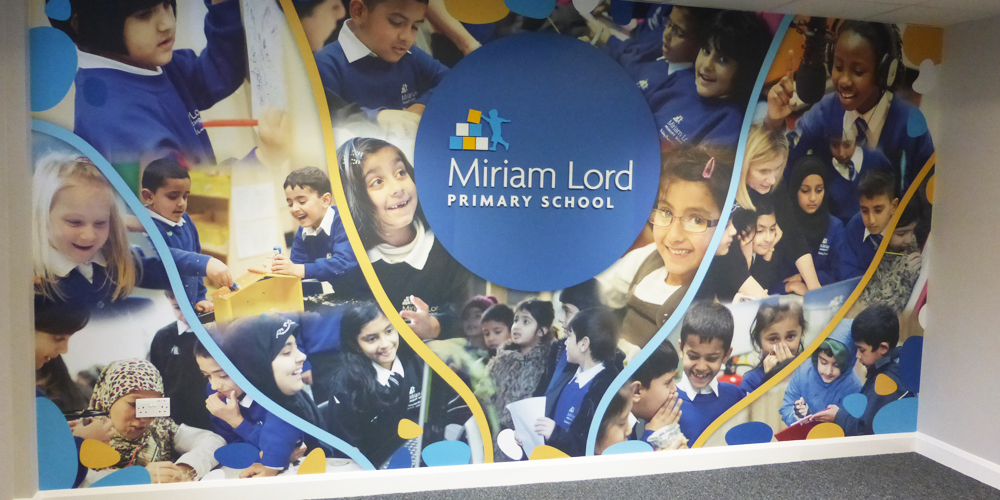 School wall mural with acrylic letters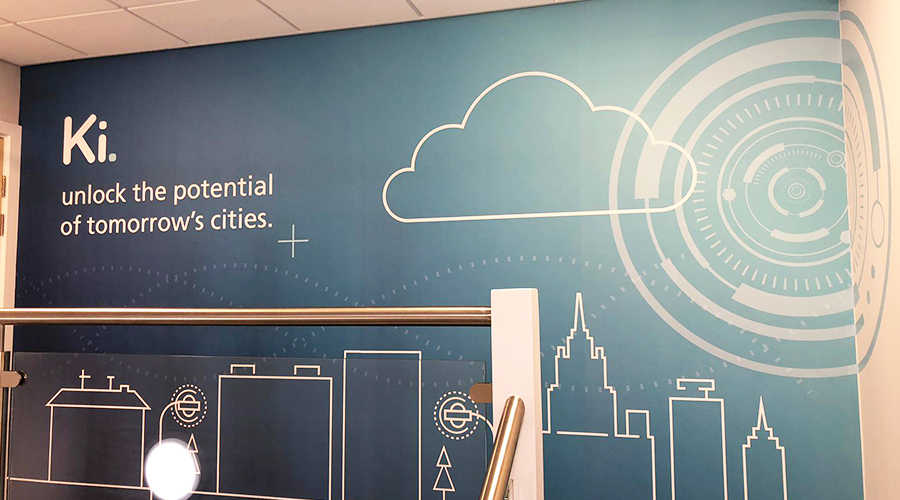 Custom Printed Wall Mural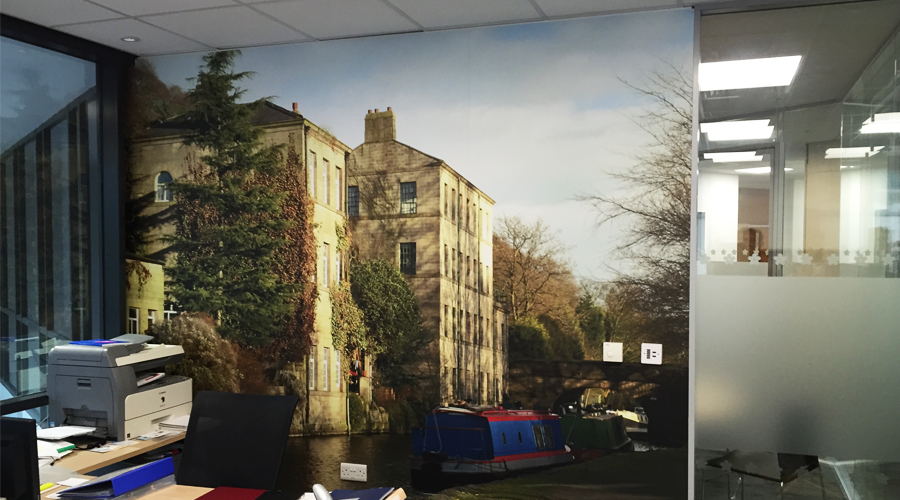 Canal Wall Mural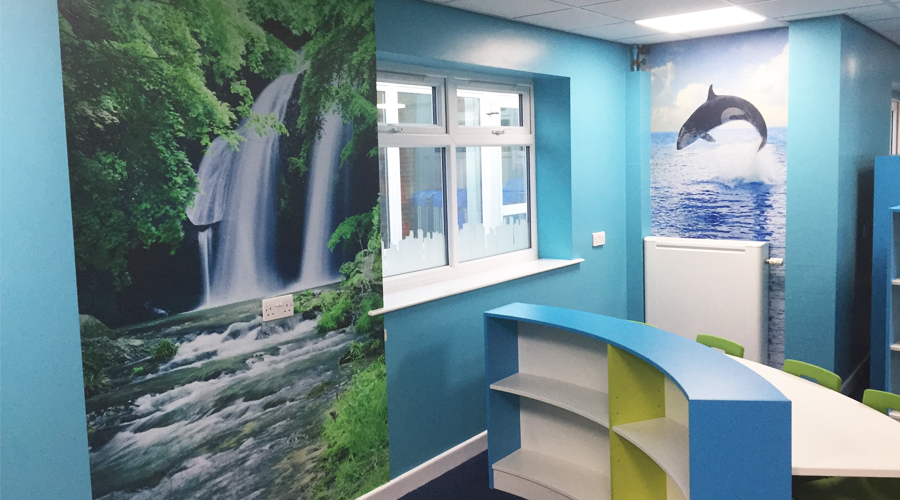 School library wall murals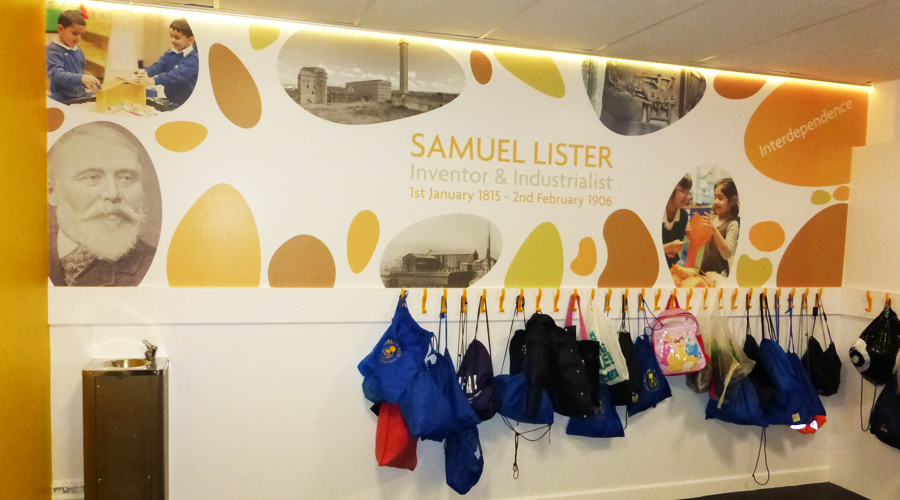 School cloak room wall mural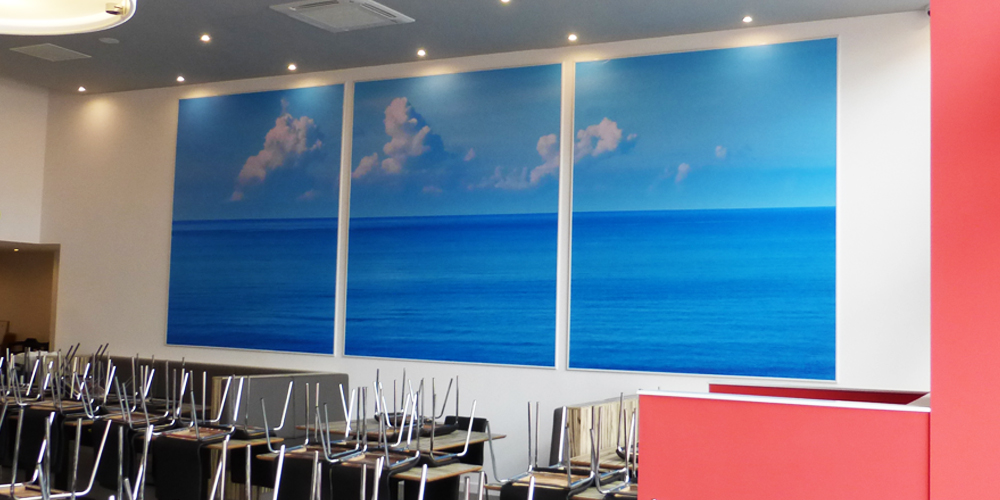 Stretch canvas prints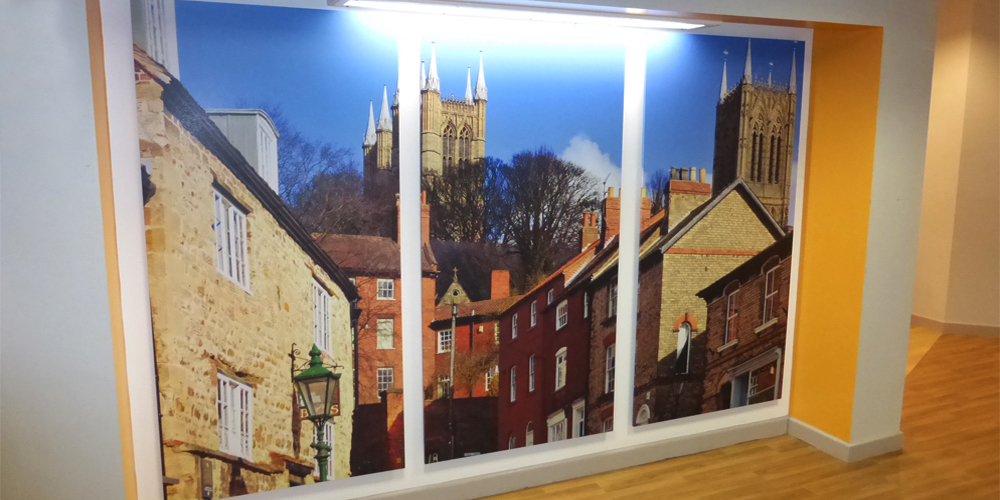 Canvas wall mural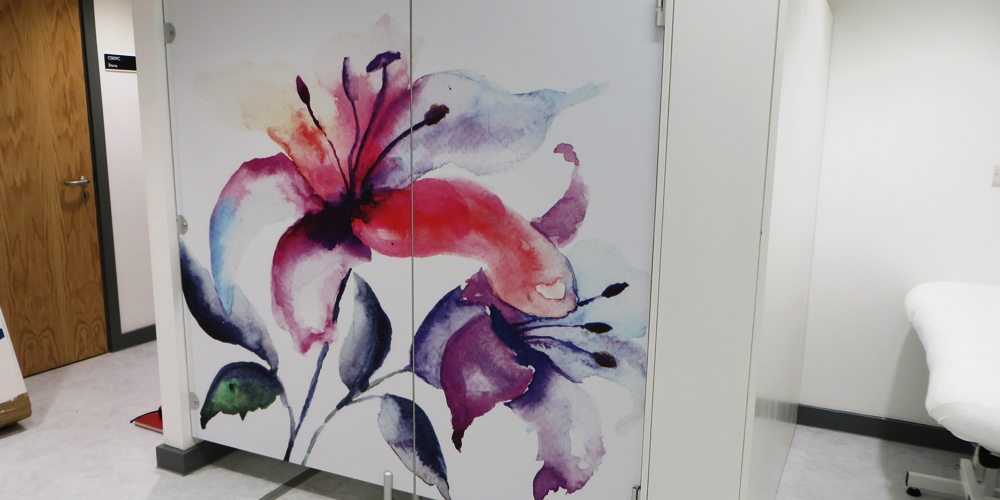 Floral wall mural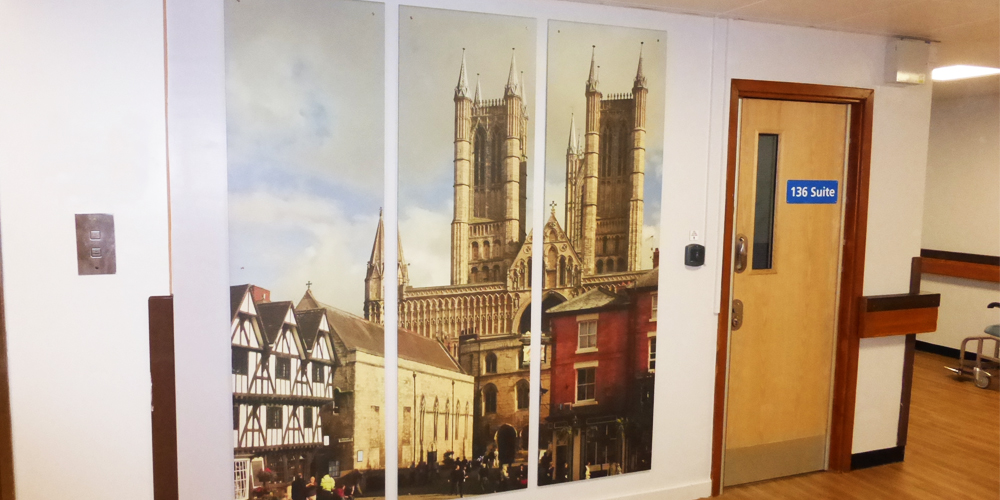 3 canvas wall mural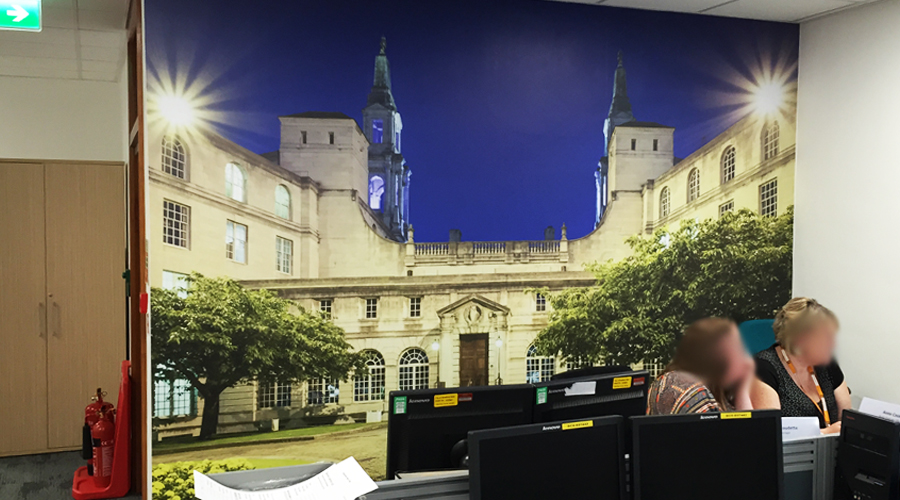 Feature wall graphics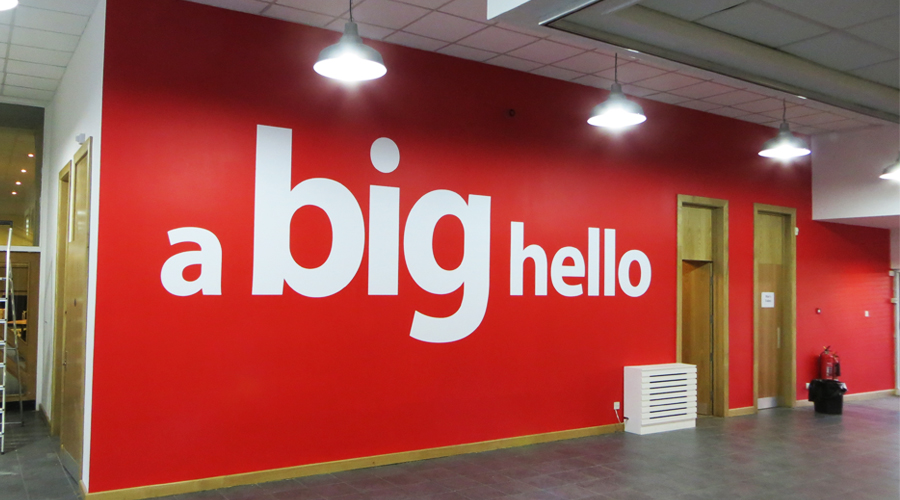 Feature wall graphics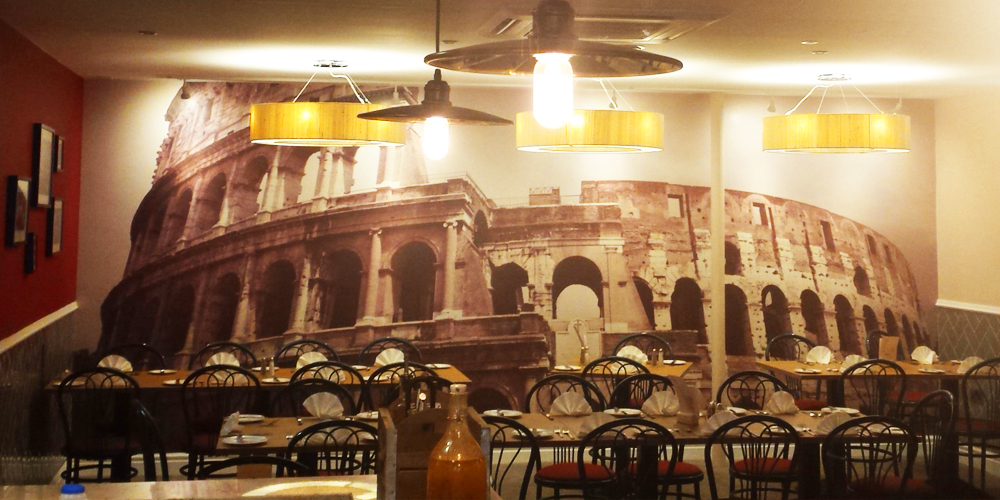 Italian Restaurant Wall Mural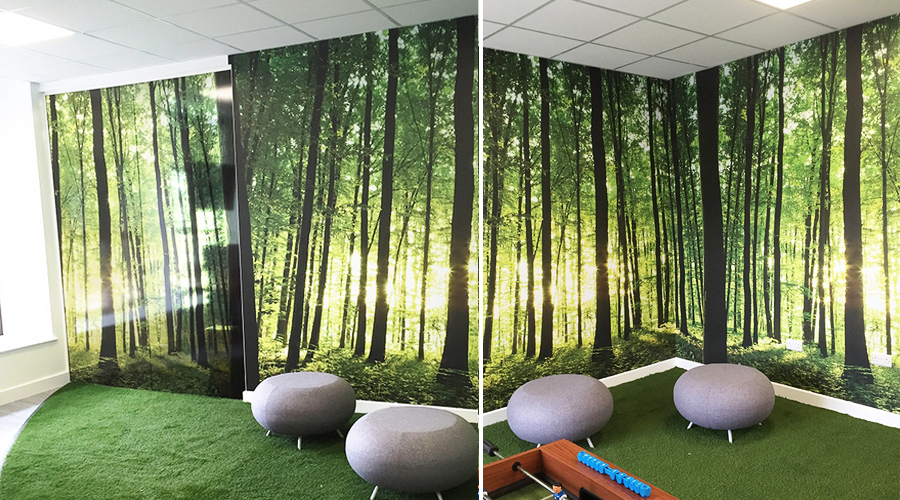 Woodland Wall Mural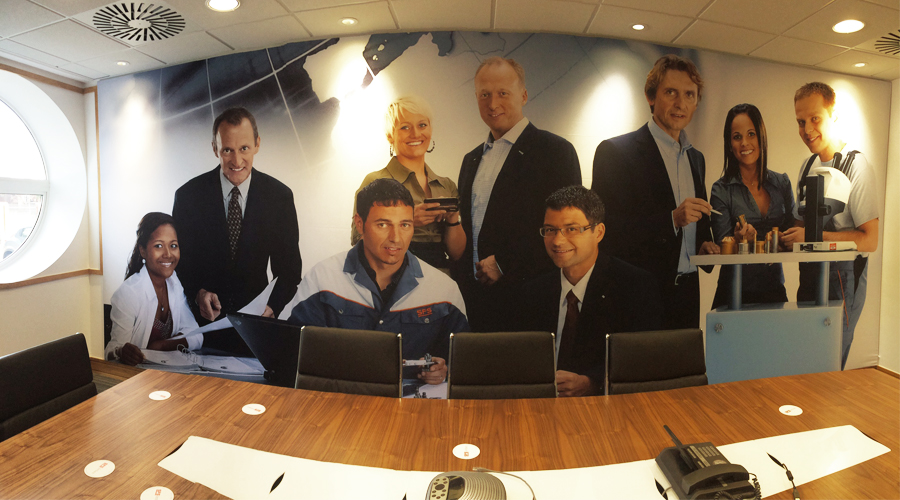 Tension Fabric Wall Print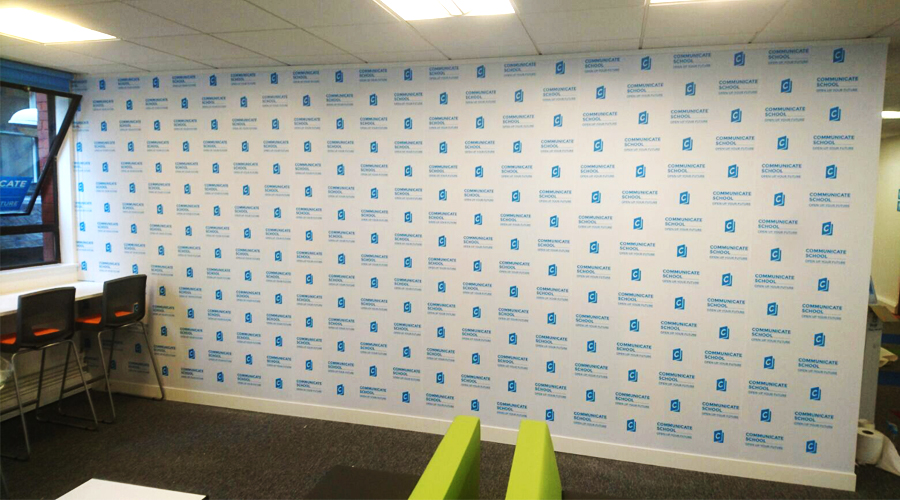 Repeat Logo Wall Mural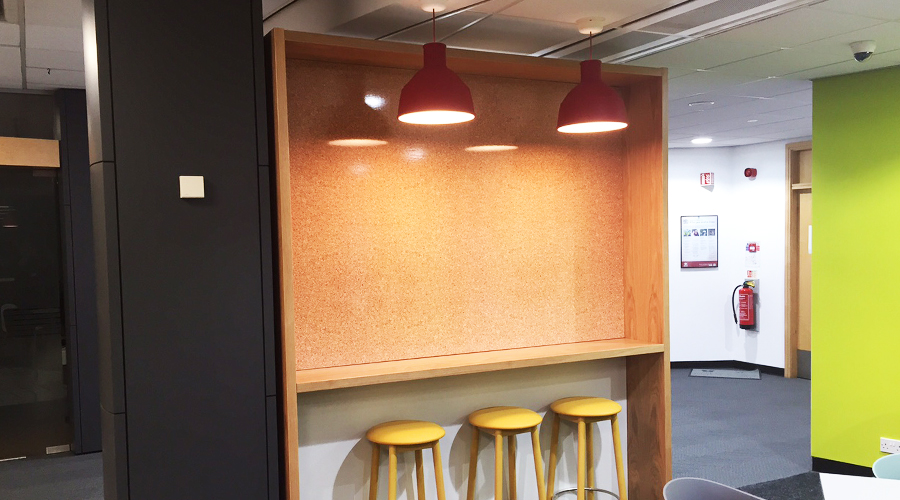 Magnetic Wall Mural With Whiteboard Overlaminate With Corkboard Effect Print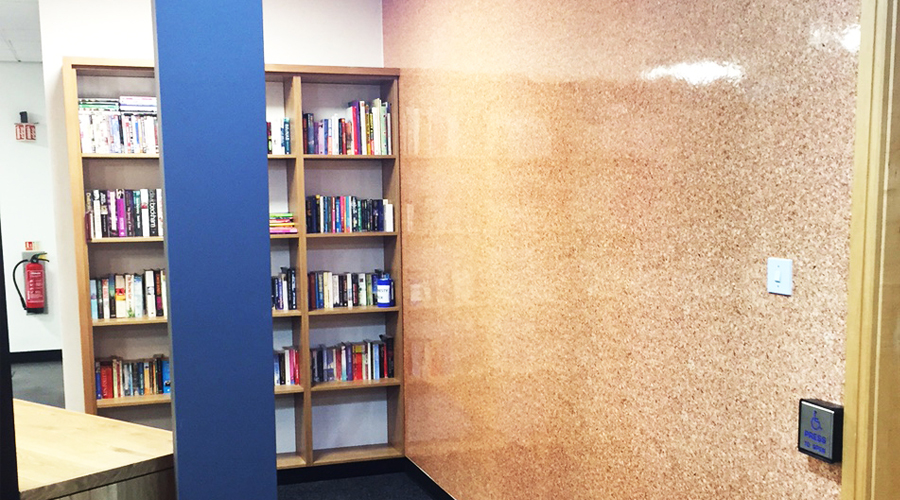 Magnetic Wall Mural With Whiteboard Overlaminate With Corkboard Effect Print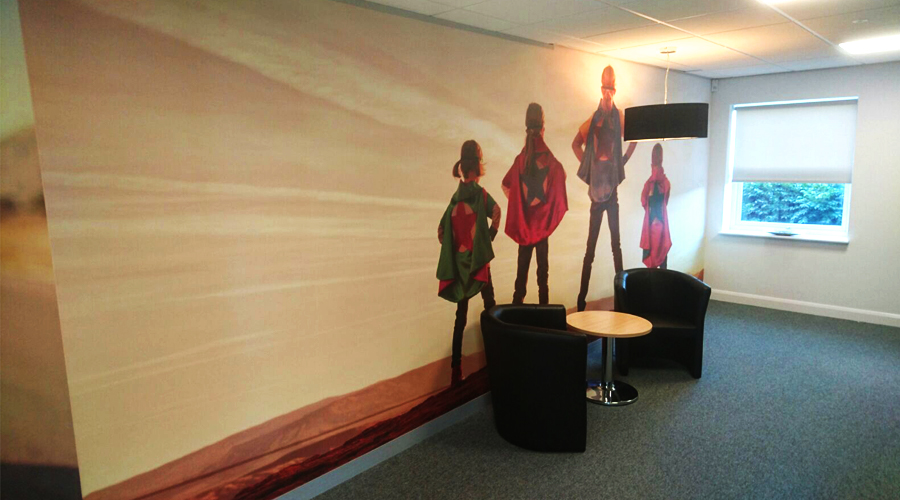 Wall Mural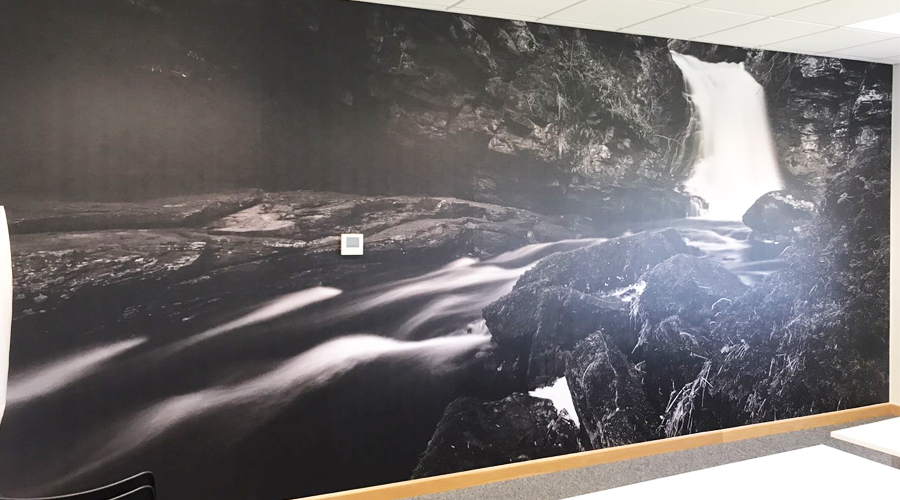 Wall Mural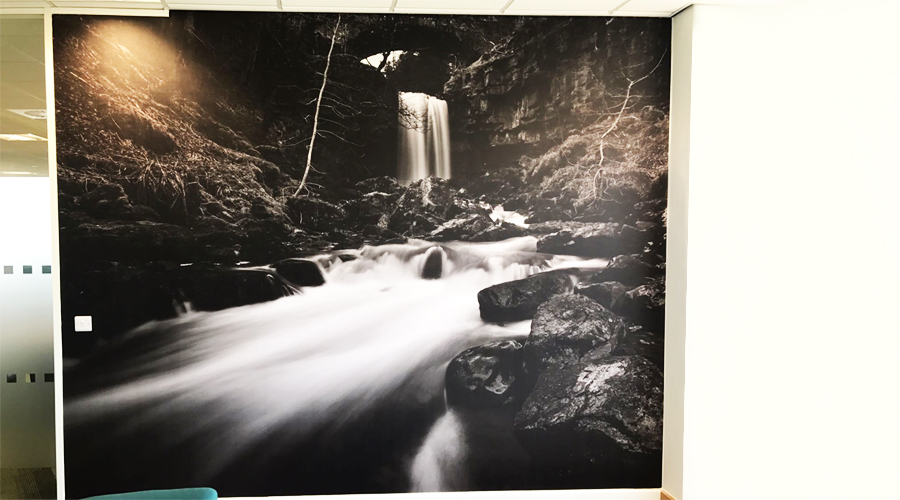 Wall Mural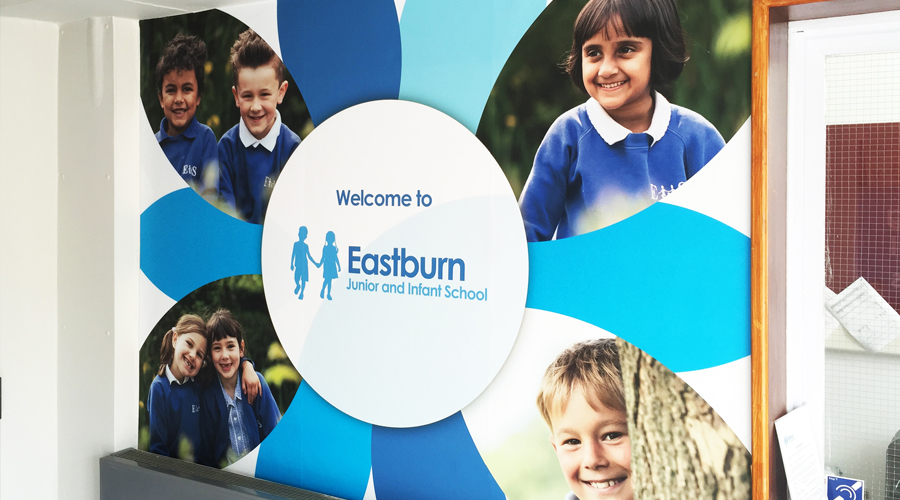 School Wall Mural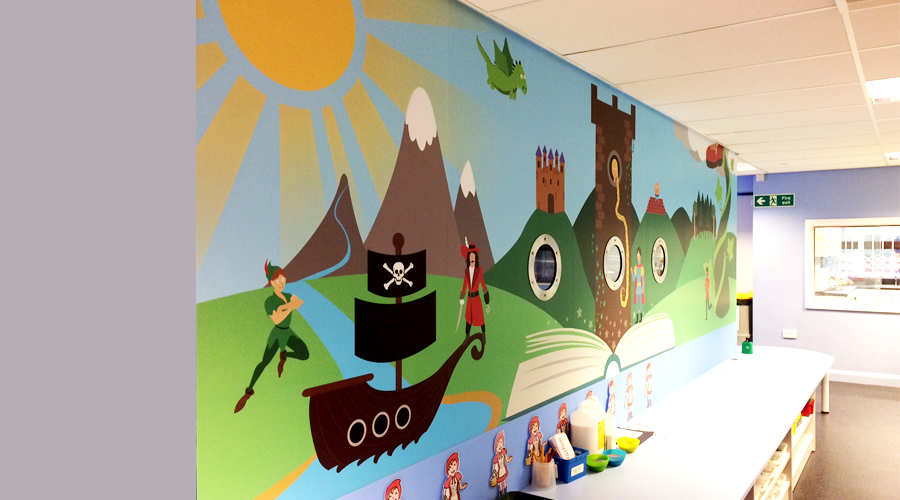 School Wall Mural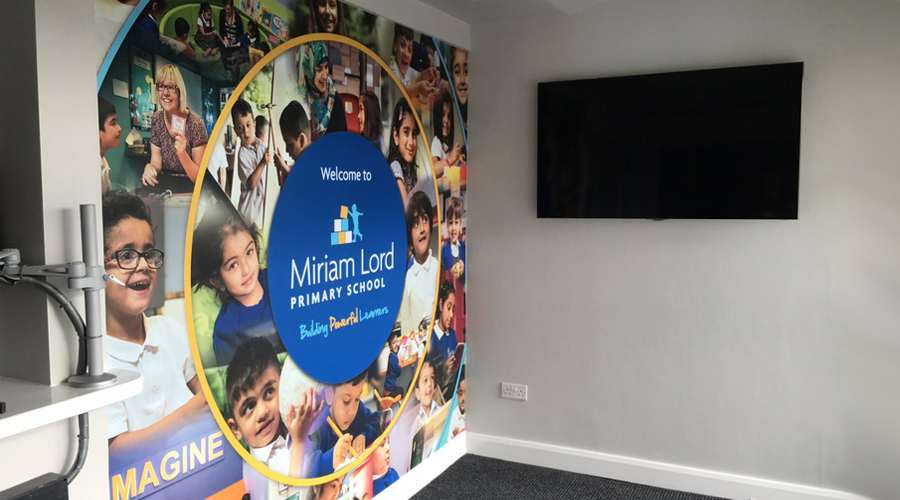 School Wall Mural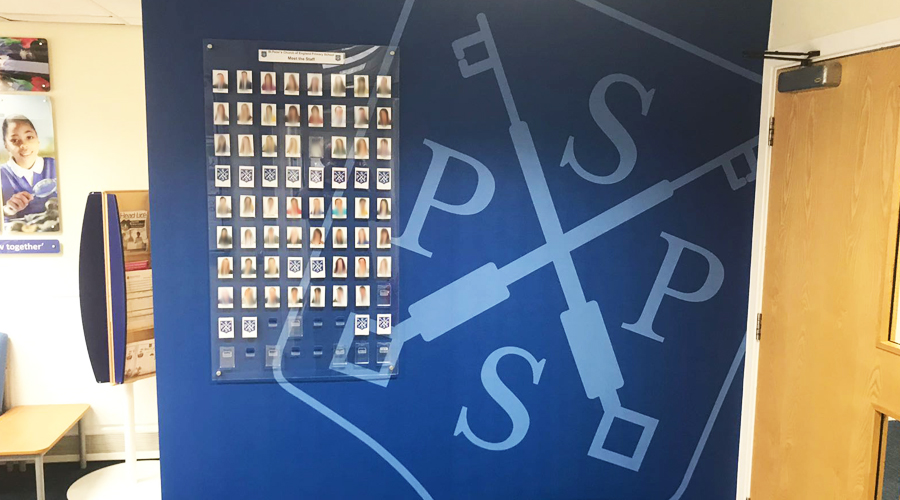 School Reception Wall Mural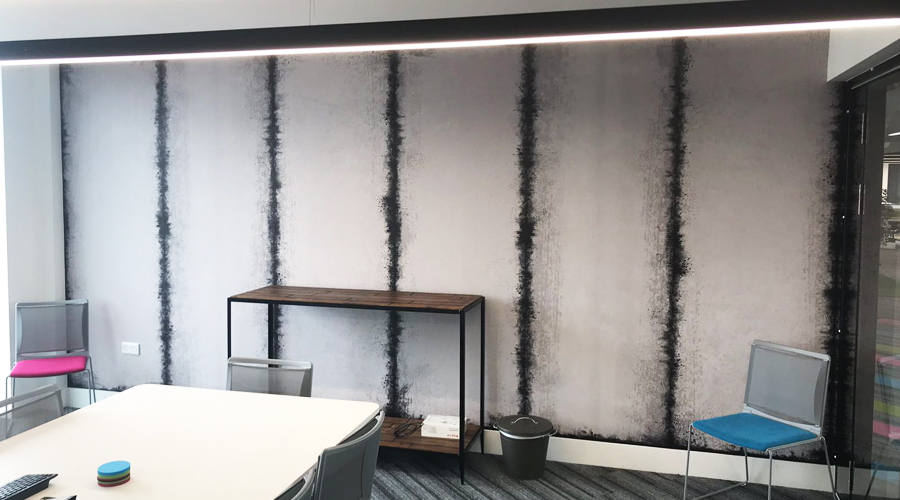 Grunge / Concrete Effect Wall Mural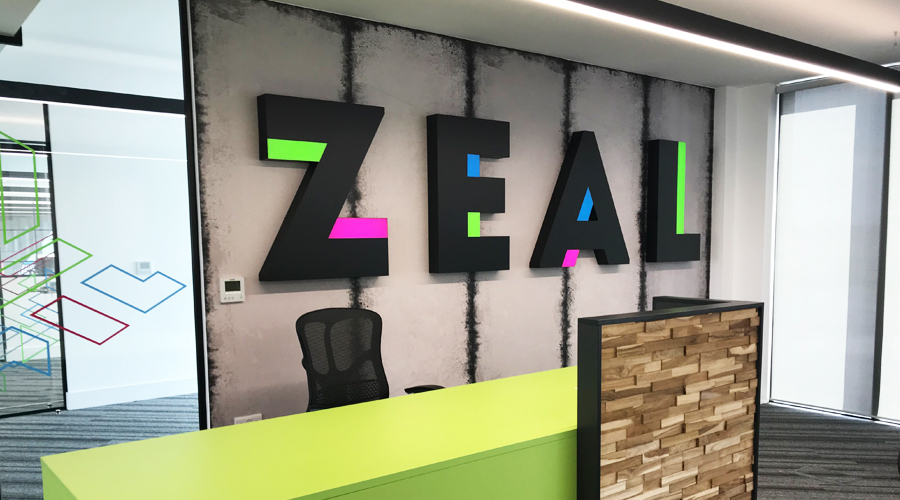 Grunge / Concrete Effect Wall Mural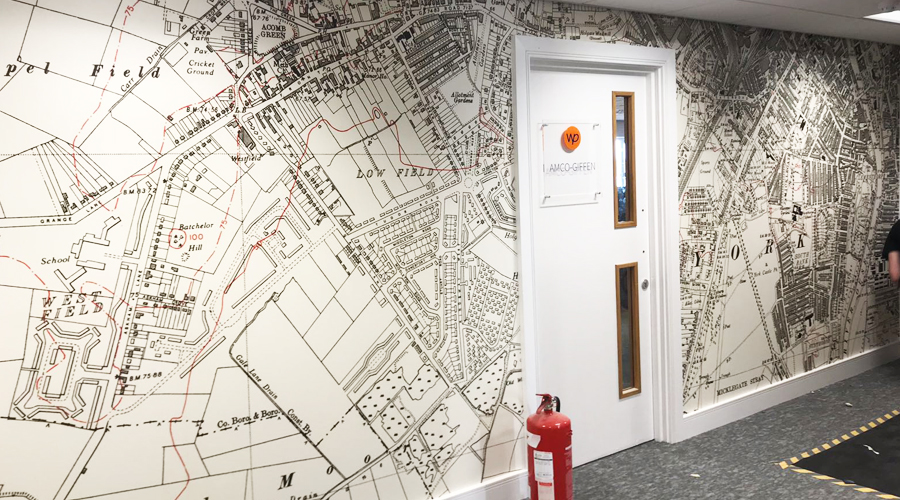 Old Map Wall Mural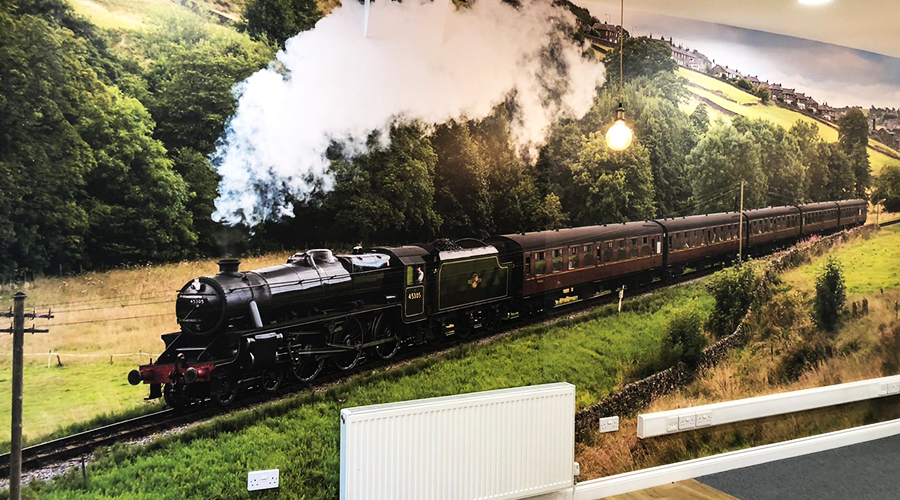 Train Image Wall Mural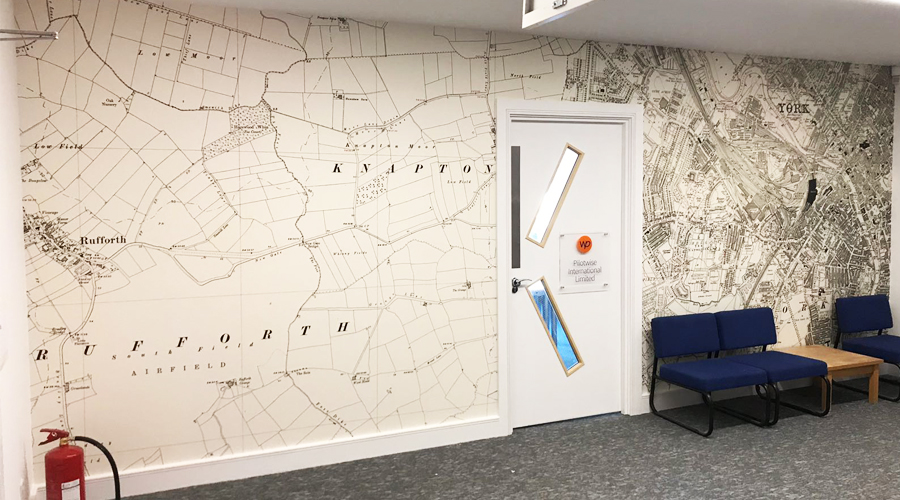 Old Map Wall Mural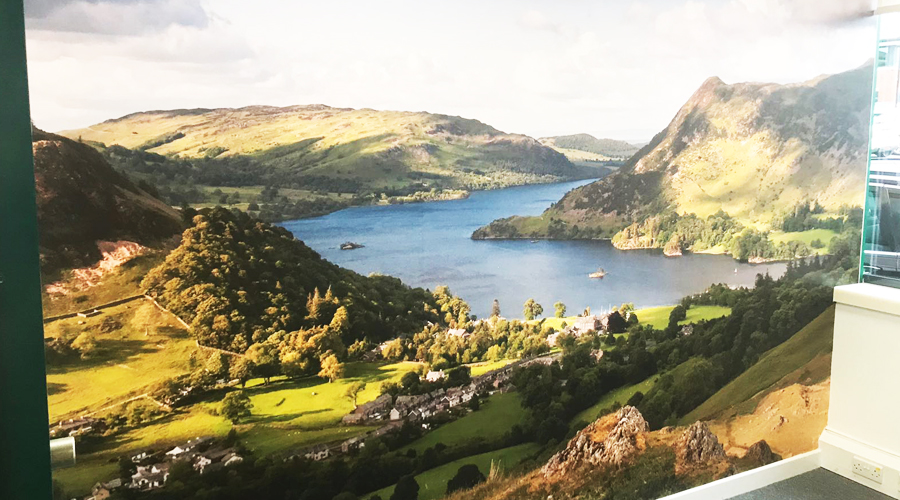 Lake District Photographic Wall Mural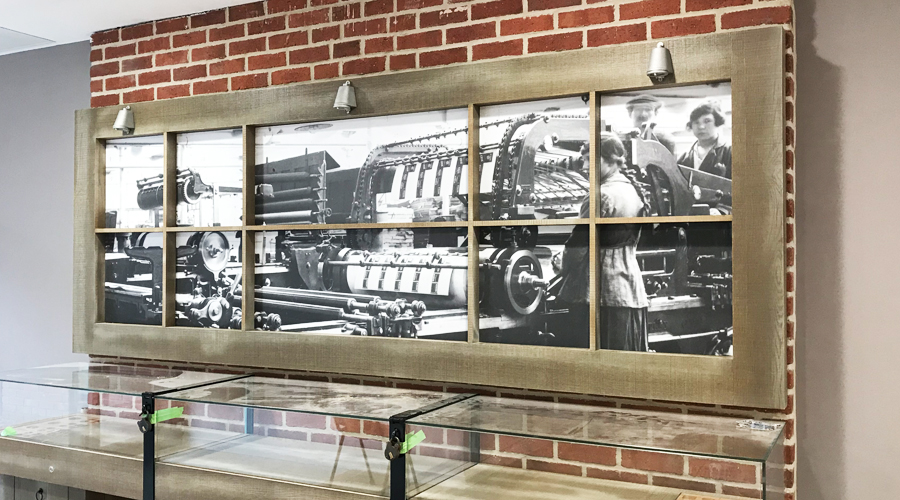 Wall Graphic Split Across Frames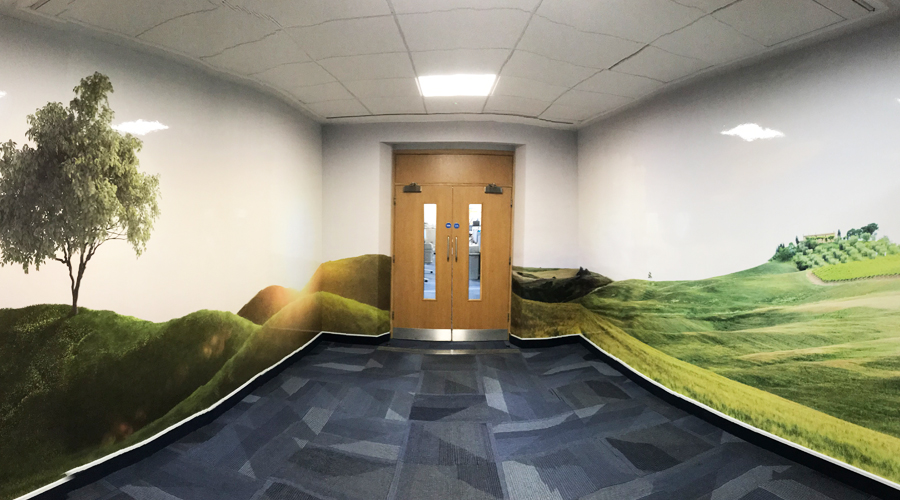 Photographic Wall Mural with magnetic whiteboard overlaminate
A custom made wall mural can instantly transform and complete a room by adding your unique design, photograph or branding.
About our Wall Mural / Wall Paper printing services
Wall Murals are a Space3 speciality. Our Large format printers allow us to print beautiful custom wallpaper. We believe that our high quality murals are the best way to bring together stunning imagery and design in creative interior spaces. A blank wall can be transformed in an office, hospital, school or shop into something beautiful, something that tells customers what you believe in as a company or create a relaxing or creative space.
Whether you're looking for a wall mural that's informative for your office like a world map, or something to inspire your customers like a modern illustration, or a beautiful photograph of your local area then we can print it for you! We have a huge library of high quality images to choose from, or if you have the artwork set up them we can simply print and install it for you!
All of our wall murals are custom made to fit each customers wall size and individual requirements. We offer everything from design, to production and installation. Our wall murals have a protective scuff resistant overlaminate on them which is wipe-able, making it perfect for schools and hospitals. 
Magnetic / Whiteboard Walls
We can custom print wall murals onto a magnetic material with an option of also having a whiteboard overlaminate to the face. This means you could have an entirely custom made wall or space which your customers / staff  could interact with daily. 
If you have a blank wall which you wish to transform then don't hesitate to contact us today
Like what you see?
Why not give us a call on 01274 595865

or